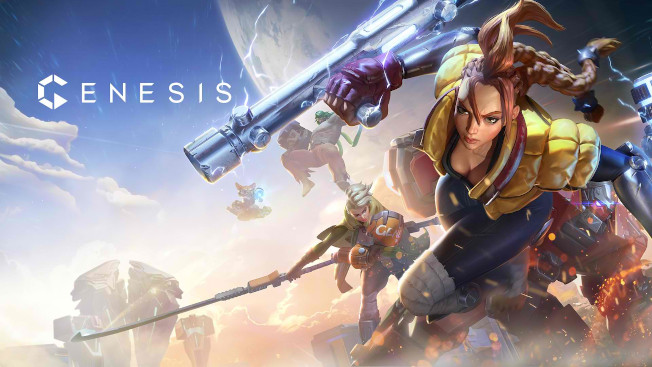 It's been five weeks since Rampage Games' PS4-exclusive MOBA Genesis was released. Since then, the game has been downloaded more than 600,000 times and received its first update complete with the new battle pass system, a ranked mode, and a new two-player hero.
The new Genesis Pass gives players the opportunity to unlock new challenges and earn items in the process — so, basically, your standard battle pass system. There are two pass types. The free one, titled Hero Pass contains a variety of rewards, including the new Mitch and Cuth Hero. The paid version of the pass is known as the Champion Pass. As expected it offers access to all challenges and more rewards than the free one.
Speaking of the new Hero, Mitch and Cuth is the game's 28th Hero — and the first to require two players to play it at the same time. The Hero consists of two brothers whose abilities complement each other, but those playing them will need to work in tandem to get the most out of them. Both characters have four distinct abilities, with Mitch featuring a self-detonate ability that leaves him vulnerable as it charges up. This means Cuth will have to protect him until he's ready to be the ultimate weapon.