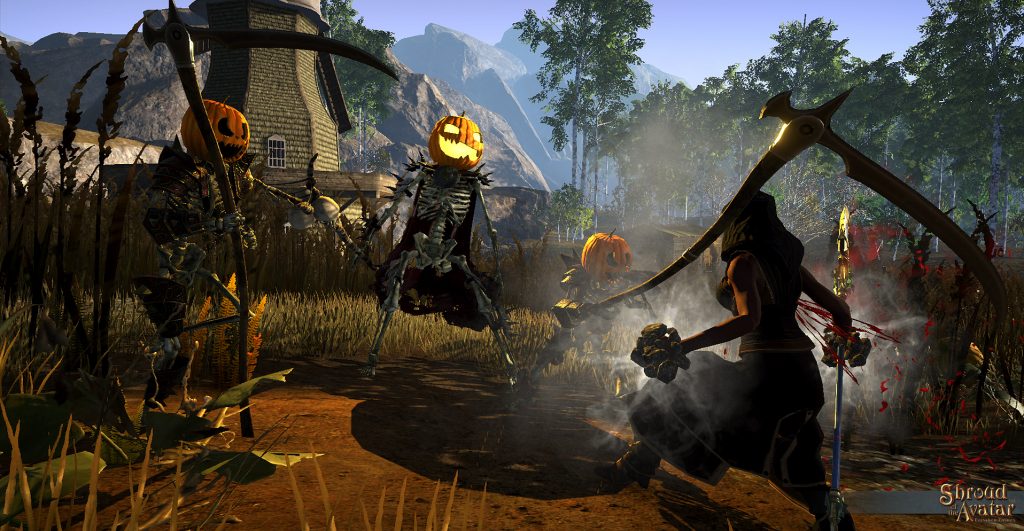 Today, Shroud of the Avatar dropped its 70th update, adding some new bits of content to the game — including some Halloween-themed stuff. Included in the new content is a new Tier 8+ scene titled Ulfheim. While a scene with the same name already existed, this one is a unique one with its own features rather than a clone of a different one.
As mentioned, the update also contains some Halloween-themed content. This includes the return of Pumpkin Head and his minions. The villain is hanging out in the pumpkin patch in East Vauban Foothills where players will be able to slay him and steal some goodies from him or his lackeys. Other Halloween content includes the addition of Nightmares rare and (fiery) boss level horses for players to conquer.
As always, the update also contains plenty of fixes, quality of life changes, new store items, and more. Details on all of this are available on the Shroud of the Avatar site.