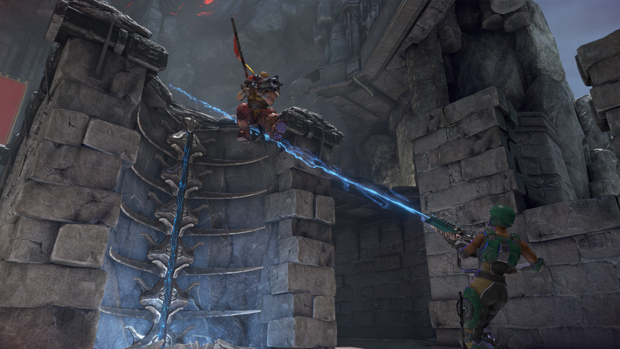 The December update for Quake Champions is out and not only do players have an all-new mode to play around in, but they'll also have a chance to earn free rewards with the game's new battle pass.
The Battle Pass is available for 1000 Platinum and increases the amount of loot players can obtain when playing the game. Those who wait to purchase the Battle Pass don't have to worry, loot will be applied retroactively. The pass will be good for the entirety of Season 1 — about 3 months. And yes, you'll get to keep everything.
As for the new mode, the update adds a classic — Capture the Flag. This includes a new map designed just for the mode.
More information on the new mode and Battle Pass are available on the Quake Champions site.