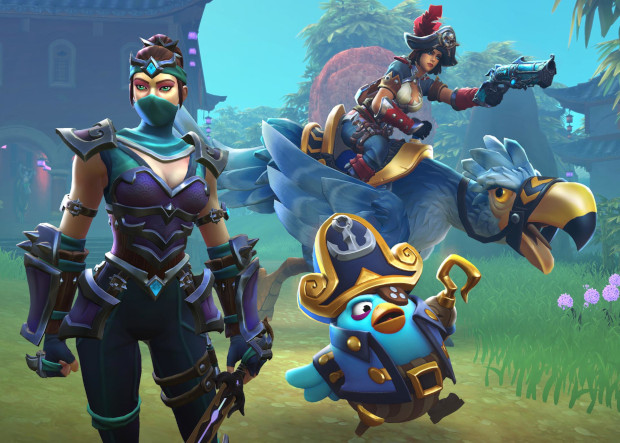 There's two kinds of people in this world, Pirate people and Ninja people. These two kinds of people will live forever in conflict, disagreeing on which is superior.
Now, thanks to the new Steel and Shadow Battle Pass, Realm Royale players can fight as one or the other, proving — at least for the duration of the battle — which one really is best. The Battle pass contains new Pirates vs. Ninjas themed mounts, character skins, skydive effects, titles, and those all-important chicken skins. All told there are 80 levels of rewards for players to unlock.
Of course, the Battle Pass will only be available for a limited time, so players are going to have to work hard to unlock everything. A rundown of all the unlockable items is available on the Realm Royale site, complete with pictures of all the cool pirate and ninja-themed items.