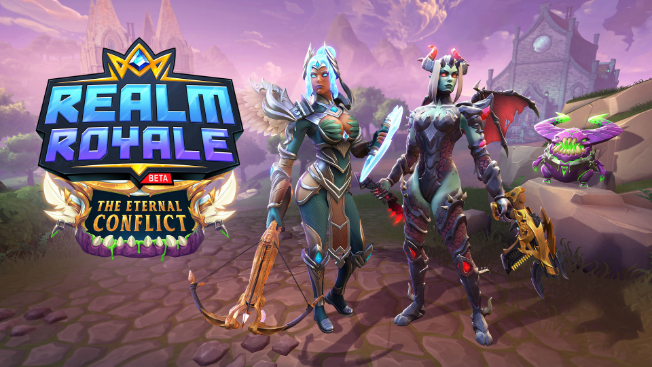 On June 16, Realm Royale is scheduled to get its 20th open beta update — titled Eternal Conflict. When the update releases it will include a new battle pass featuring angel and demon cosmetics. Players will be able to play through 50 levels of unlockable content and earn rewards including class skins, new chickens, and mounts.
The update also adds a fiery new ability — Skull of Chaos. Throw the flaming skull and watch it bounce off of your foes.
As should be expected, there are some quality of life and technical changes in the update. This includes a rework of the play screen. Patch notes detailing all the changes are available on the Realm Royale site.