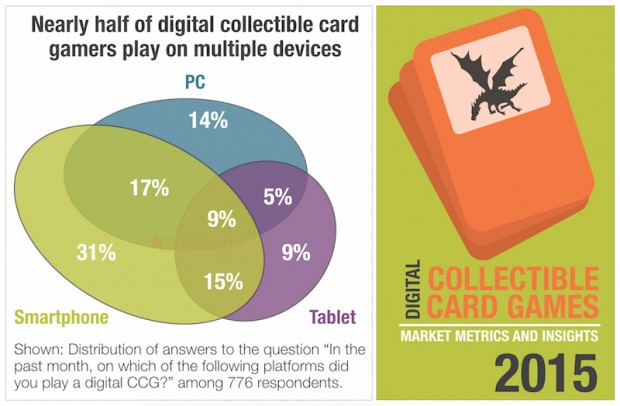 We all know Hearthstone is doing well, but it's always nice to see a tangible number attached to our impressions. SuperData Research has done just that, doing some legwork and coming up with a nice, round number of $20 million per month according to its most recent Digital Card Games Report.
According to the report, roughly half of the revenue for Hearthstone comes from PC and half from mobile devices, though, as you can see from the chart above, there's a greater percentage of Hearthstone players on mobile than on PC — 55% play exclusively on smartphones and tablets, while only 14% play only on PC, and 31% play on both.
SuperData doesn't see a whole lot of growth in the digital CCG market over the next few years, however, forecasting just a 5% increase in revenues through 2018, but the report notes that shifting to mobile devices could be a huge boost for previously PC-only titles.