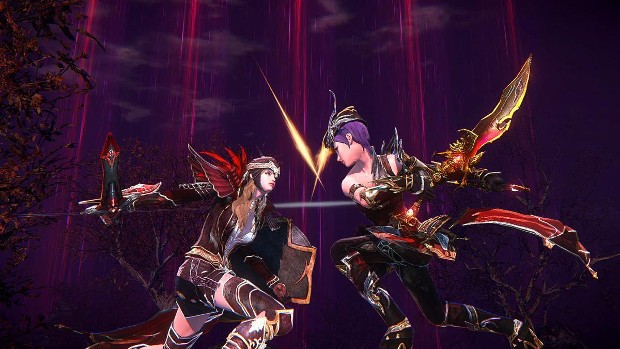 As promised, Riders of Icarus is throwing new content at players as quickly as they can take it in order to get them caught up with Asian region players who've had access to the game for a while now. This time, they've introduced the Exarahn Badlands, a new dark and lawless region that existed 1,000 years ago. Yes… There's some time travel involved.
This new (old) region will one day become the Hakanas Empire, but until that time it's filled with new quests, creatures, and new mounts. The Exarahn Badlands is filled with ground and flying mounts ready for taming — although, some will require more effort and even cooperation between players.
Also being added this round are Guild Alliance Wars — for guilds over rank three. Guilds meeting that criteria can form alliances with other guilds and go to war. There is also a new weekly "capture-the-flag" challenge called Manastone Battles for Alliances. Alliances that win will receive special rewards, including a unique flying mount known as the Alliance Stingray. This mount is capable of carrying up to 10 players at a time.
Finally, a Militia system has been introduced for those players who are not members of guilds or are in guilds under rank 3. This allows those players to participate in the PvP as well.
For more information on the new update — or to download the game — head over to the official site.