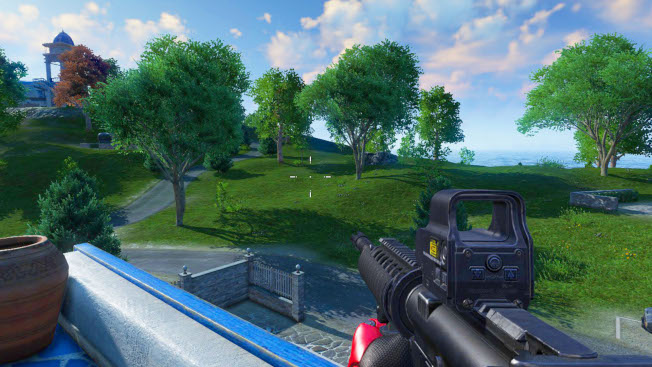 The latest Ring of Elysium update is out and it brings with it a new event. The "Pirate's Gratitude" card-flip event will run until May 9, during which time players will be given the opportunity to take on a daily mission. Those who successfully complete the mission will be able to flip a card and receive a reward of their choice.
Players who manage to claim five daily rewards will receive a bonus — a Captain themed accessory. Among the daily items available are skins for vehicles, hooks, and weapons.
The update didn't just bring an event with it, but also adds a free daily loot crate that players can obtain once a day by hopping into any non-training mode game. Players will need to take out at least one enemy on their own. Players who succeed in doing this will be able to open the crate, which may contain weapon and vehicle skins.
Of course, there are also various updates and changes. Those can be read about on the game's Steam page.