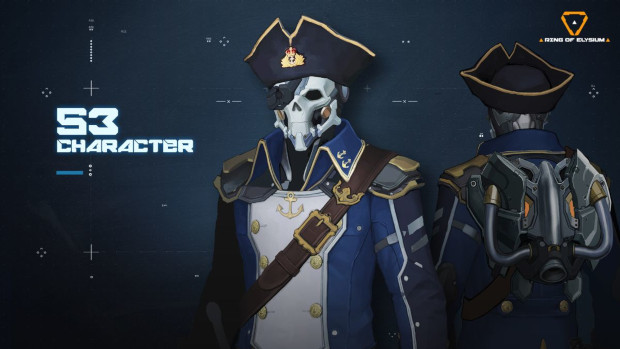 While Ring of Elysium players are busy enjoying the current Adventurer Pass, Aurora Studios is hard at work preparing for the next one. Today, the developer decided to tease some of the things they have planned for the Adventurer Pass' third season – which mostly consists of weapon skins at the moment. But that's not all it's adding. Players can also look forward to a new weapon, as well as a seasonal character.
The new, currently unnamed, character has a bit of a futuristic swashbuckler thing going on, complete with tricorn hat and a jet pack. Players will be able to earn this character by completing a series of upcoming in-game events. He's not the only thing players will be able to unlock with these events. There's also a chance to earn a Season Three Adventurer Pass in advance as well as other items.
As for the new skins, images of some of what players can expect are available below. It's worth noting that players will also have access to the weapon skin system, which will allow them even more customization.