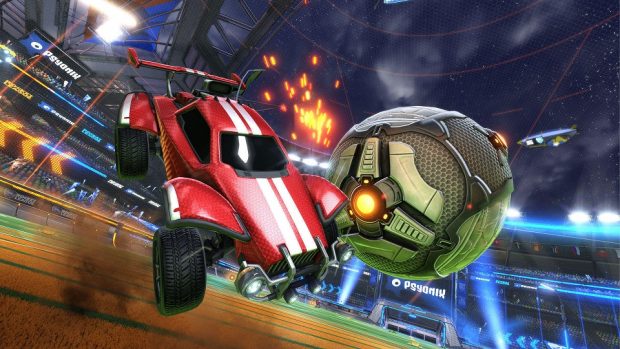 Alright, so far as I'm concerned, the only thing Rocket League players really need to know about the Lucky Lanterns event is that there's a dragon goal explosion. But, I'm also not the resident Rocket League expert, so what would I know?
In case you hadn't already guessed, Epic kicked off the Lucky Lanterns event, celebrating Chinese New Year. The event is already under way and runs through March 1. During this time, players will be able to unlock some cool themed items, like the Lucky Cat or Ozzy Ox toppers, a Lantern Lift, Cherry Blossom Boosts, and more for completing various event challenges. Of course, there will be shop items as well — the Paper Dragon Goal Explosions is one of these.
The game also features two limited time modes. Heatseaker is available now and runs through February 22. The other mode, Super Cube, is a "goofy mode" that changes the shape of the Rocket League ball to a cube shape. It also increases the maximum speed and bounciness of the cube ball. This mode starts February 22 and runs through March 1.