Remember Microsoft's experiment with a free-to-play Halo Online that was only available in Russia? Well, the experiment is now over, with the game never legitimately sniffing a Western release.
According to a post on the Halo Online page of Russian social media network VK… well, we'll let you parse through the Google Translate results: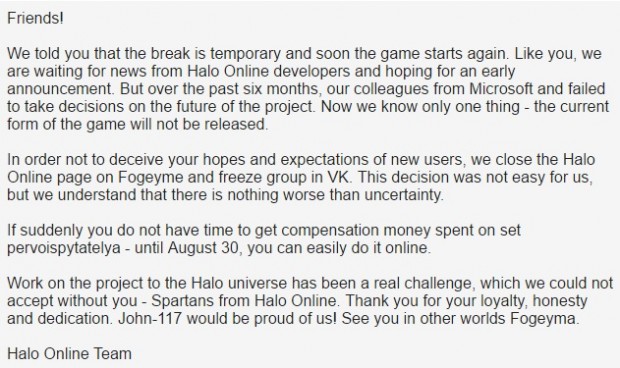 It looks like the game, which Gamasutra reported as being a collaboration between Halo dev 343 Industries and Russian publishers Innova Systems and Saber Interactive, never even made it out of closed beta. It seems they just couldn't master Halo Online's chief obstacles to get the game to a wider release.