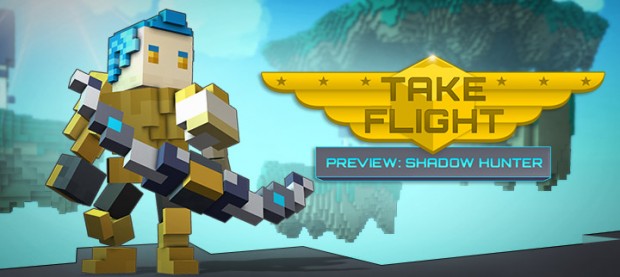 This spring, Trove's "Take Flight" update will be bringing more than just game updates, a new class will be added to Trion Worlds' voxel sandbox game. The Shadow Hunter is kind of a mix between a hunter and a rogue. Well, maybe rogue is being a bit generous. Maybe a sneaky hunter is a better description.
Perhaps the most interesting mechanic of the Shadow Hunter is its passive ability, Dark Whispers. This ability uses a crystal that the Shadow Hunter carries that allows the Shadow Hunter to track enemies through any obstacles while unleashing other abilities.
Here's the full Shadow Hunter skill set:
Radiant Arrow: Fire a scintillating shot that pierces through walls – and other enemies!
Sun Snare: Set a trap that dazzles your foes with a luminous flare, knocking them senseless for a short time.
Arrow of the Goddess (Ultimate): Mark ALL nearby enemies with Dark Whispers and let fly with a Radiant Arrow touched by the Goddess herself.
Check out the full Shadow Hunter picture on the Trove website.