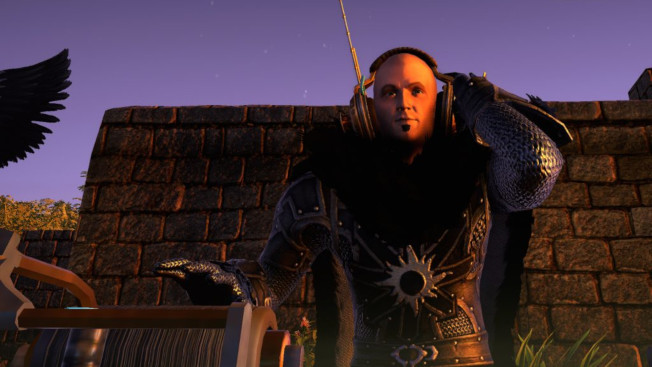 The latest Shroud of the Avatar update post is up and it's all about Darkstarr. Since developer Starr Long's birthday is coming up, the Shroud team has decided to not only make him the theme of today's livestream, but also make the next set of stretch goals all about him as well. These include items like a throne, sword, dungeon room, and black leather armor.
In addition to that, Darkstarr items have also been added to the store as recurring items. These items will be available until May 3. If players don't get theirs by then, they'll have to wait for his birthday to roll around again.
Players can also enter for a chance to get their hands on some of these items by typing "Happy Birthday Darkstarr" into the game's chat. Portalarium will be giving goodies to participating players every hour.
A full rundown of all the new items is available in the Avatar's Update #322 on the Shroud of the Avatar site.