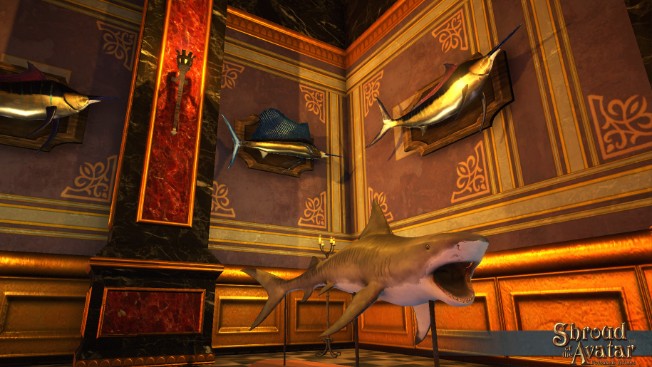 Yesterday, Shroud of the Avatar's Release 67 update dropped on the servers. While the update did dip somewhat into completing plans on the developers' Top Ten Priorities list, it didn't quite get to everything, as the devs decided to deviate from those plans. That said, the update does make a variety of changes and additions to the game, ranging from performance improvements to expanding on the game's storyline.
The update completes the work required to migrate the game from Unity 2018 to Unity 2019, adding performance to several of the game's systems. It also makes several additions to the game's crafting and economy systems — fishing is involved. Tweaks have also been made to player housing, making decorating easier. And for those who want to keep their doors open all the time, that's now an option.
Those interested in reading about the update in detail can find the patch notes on the Shroud of the Avatar site.