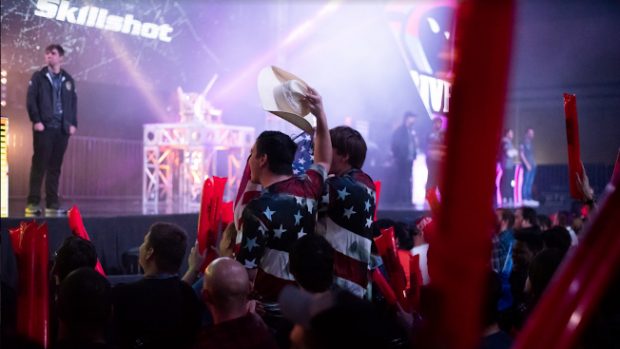 Well, this wasn't expected. Today, Skillshot Media, the company created under Hi-Rez Studios' umbrella to handle all things esports, has made the transition to a self-owned company as a result of a management buy-out. The buy-out — announced today on the Skillshot blog — has apparently been in the works for a while and was just recently finalized.
As a result, Hi-Rez Studios no longer has ownership interest in Skillshot. It also means that Hi-Rez Co-founder Todd Harris and former VP Nabil Ismail will be leaving their positions with Hi-Rez to focus on running Skillshot. As part of this transition, they will be working with INAP to develop an esports operation center and production studio in downtown Atlanta.
For those wondering about how this might impact any Hi-Rez games. It seems very unlikely. While both Harris and Ismail have been a part of Hi-Rez studios a very long time, they'd already transitioned to their positions at Skillshot Media a while back.