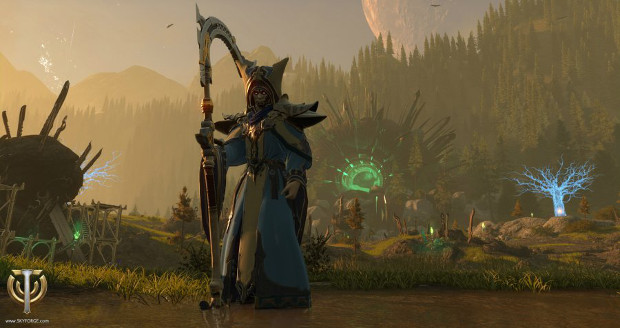 Allods Team is introducing an all new hostile territory to their free-to-play game Skyforge. Situated near mountains, forests, and deep ravines, Ontes Valley is filled with Reapers of Death and Gorgonides who absorb energy from the Ether Resonators.
In addition to standard rewards, this new territory offers higher quality trophies with even more, better rewards becoming available as you progress further into the new territory.
Unlike the previous zones in Skyforge, Ontes Valley has a limited amount of resonators clustered together in each zone, guarded by a boss that must be killed in order to complete your task.
More information on the Ontes Valley is available on the Skyforge site.