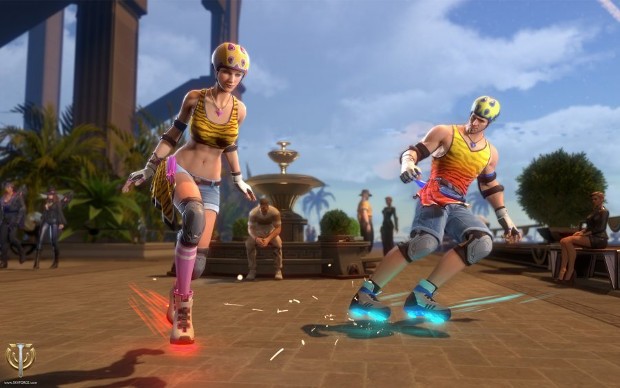 My.com has dropped the most recent update for its free-to-play MMO Skyforge. The update introduces the new Inghar Test Area — a new location open to groups of five players. It's a closed arena in which players will face off against members of invading armies. Combat is carried out in stages and in order to complete a stage, the team will need to meet certain conditions within a set amount of time.
Also added in this update are two new Distortions: D3 — in which players will challenge the powerful Reaper Melegh, and D4 — where players must take on Imenad the Spreader of Plague and Disease.
A final, temporary addition included in this update is the game's summer celebration event. During the event — which runs until September 7th. Players can log in daily between now and then in order to earn costumes, emotes, and more. A full list of rewards can be found on the game's site.