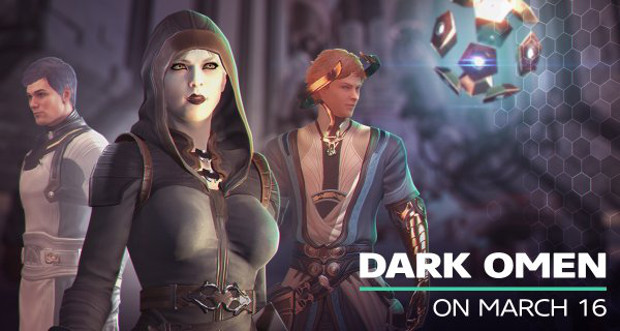 A month after the last update, Skyforge has announced the next one. Titled Dark Omen, the upcoming content update will introduce several new features, including a new operation system, an elder god questline, and a pantheon fusion tool.
New Operation System: Operations are receiving an overhaul! They will now last a shorter duration, the top players can skip an Operation tier, a new progression bar for those that advance beyond the one million token mark will be available, and many more fantastic changes!
Elder God Questline: Learn what it takes to become an Elder God and continue your divine journey during the next Mechanoid Invasion! Fend off the metallic threat in a series of missions leading up to the titular showdown with the Mechanoid Avatar!
Pantheon Fusion Tool: Any Pantheon, small or large, seeking to merge themselves with another Pantheon will now be able to accomplish such a feat! This new tool will allow two Pantheons to combine, transferring both their members and resources, into a singular community. Join forces and battle Aelion's threats together!
The official announcement on the Skyforge site also offers a preview of the new Invasion Symbol Interface, designed to streamline symbol selection. The new interface should allow players to navigate through the symbols quickly and select the right ones with ease.