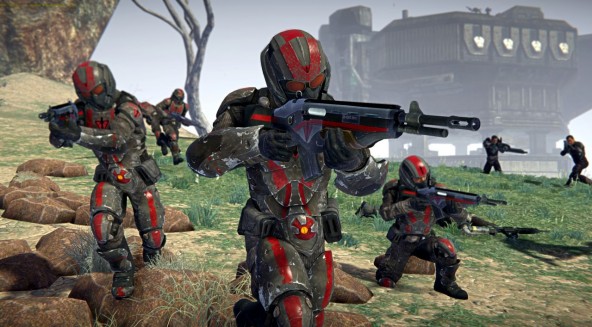 John Smedley's got a lot to say about PlanetSide 2's future, and he expounded on all the major points on a Reddit post Thursday afternoon.
The plan is simple – We are going to be taking Planetside 2 to where it needs to be and finally address the stuff should have already. The metagame. We will once and for all be getting the Meta to where it just has to be.
"Where it just has to be" involves major changes to resources and territory control, which have already seen significant change since the game's launch two and a half years ago. Resources will be "a fun part of the game" and outfits will be able to create bases on continents. Also in the works: a new game mode with a win condition, meant to be an hour-long instanced match. All of this is targeted for the 2.0 release of the game in September.
In the meantime, Daybreak plans to add to the PS2 staff, including bringing back some old faces, and doing a better job of updating the Roadmap — which Smedley admits his team does "a poor job updating."