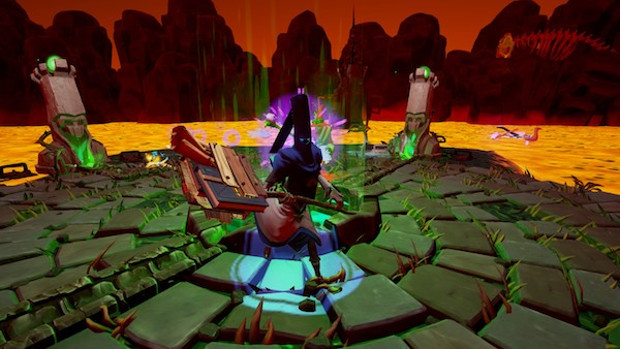 Frogsong Studios' PvP Arena Brawler Spellsworn will be sliding out of Early Access into live service this March. At that point, the game will be available as a free-to-play title on Steam.
Spellsworn's developer believes that the move will benefit both the company and players, making it easier for the competitive game's community to grow. CEO Stefan Jonsson emphasizes that the game's monetization system will only offer cosmetic items like skins and that it will not impact game play in any way.
Until March, those interested in Spellsworn can still purchase the game on Steam for $9.99. Those who do will be gifted unique items exclusive to Early Access players.