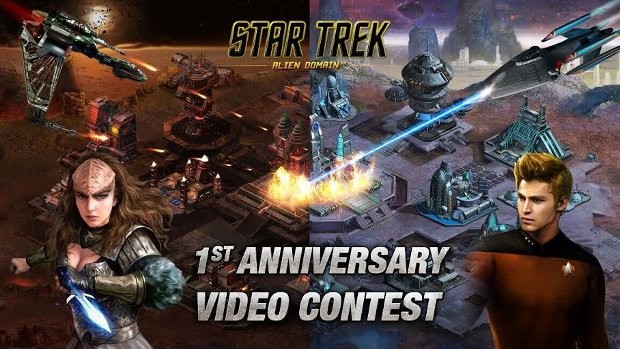 Star Trek: Alien Domain will be celebrating its first anniversary in June. While players will be able to participate in a variety of in-game activities at this time, NGames is kicking things off a bit early with a video contest. Between now and June 10, players can submit short videos about their in game experience for a chance to win a variety of prizes — including an Alienware laptop and tickets to Star Trek: Beyond.
Between June 11 and 26, all submitted videos will be made available to vote on. After that the top 10 videos will be voted on by a panel made up of individuals from GameSamba and other guests who will decide the final winners.
Full details on how to participate in the contest, as well as details on the in game anniversary events, can be found on the ST: Alien Domain site.