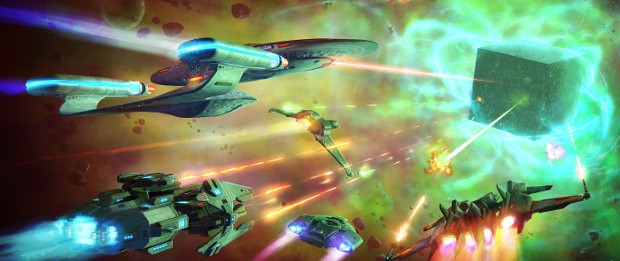 Thanks to a new deal between SPYR games and CBS Consumer Products, Pocket Starship players will soon be able to explore an all new Star Trek themed sector of space, while fighting off the Borg alongside some of the most well-known characters in the Trek universe.
The expansion, titled Star Trek Borg Invasion, is expected to release before the end of October and will feature characters from The Next Generation, Deep Space Nine and Voyager. Before then SPYR will be featuring Pocket Starships and the new expansion at Gamescom in Cologne Germany later this month.
More details on the Star Trek Borg Invasion expansion are available on the Star Trek site. If you're unfamiliar with Pocket Starships, you can check it out on the official game site. Clients are available for mobile devices or via browser based play.