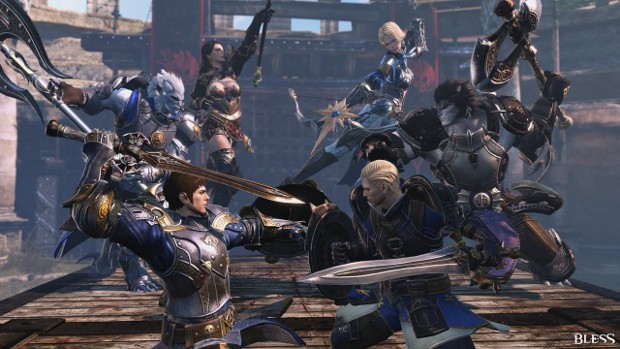 Bless is about to enter its second round of closed beta testing in Japan. GameOn recently opened CBT2 registration to players, noting that players will be able to sign up until the 10th of October.
Ten thousand testers will be chosen from all those who sign up, with the chosen few being announced on the 11th — just one day before CBT2 starts.
The event will run until the 16h, during which time, players who meet specific requirements will be rewarded with some very contemporary costumes for their characters. The costumes consist of a hoodie, jeans, and t-shirt ensemble for male characters and a hoodie-skirt thing, sportsbra, and boots look for the girls. Both male and female tops will bear the Bless logo.