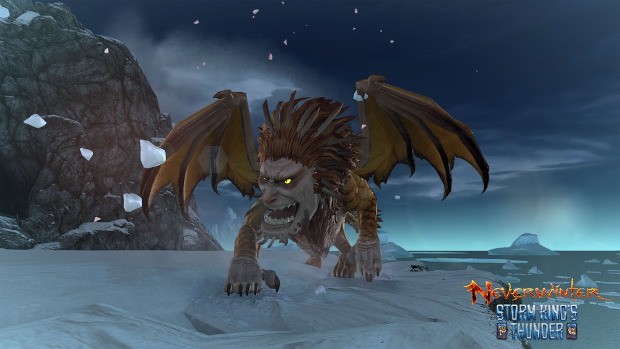 Neverwinter's Storm King's Thunder update is headed to Xbox One and PlayStation 4 very soon. Come October 18, console players will be able to defend the land against the invasion of the frost giants.
Created to go along with the most recent D&D story from Wizards of the Coast, Storm King's Thunder kicks off as the frost giants are making their way into the northern area of Sword Coast. Players will travel to Bryn Shander and team up with the likes of Catti-brie, Wulfgar, and Harsnag to stop the giants in their tracks.
PlayStation 4 players have a bit of extra content to look forward to — The Maze Engine: Guild Alliances update. This update adds several improvements designed to allow guilds of all sizes to form alliances, strengthening their strongholds and earning rewards.
More information on Storm King's Thunder can be found on the Neverwinter site.