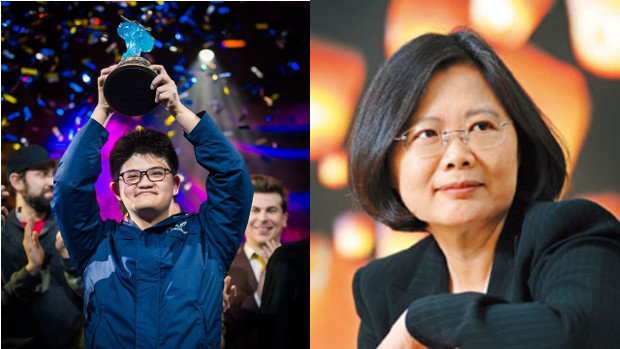 This past weekend a new World Champion was crowned in the Hearthstone finals. Beating out more than 50,000 players and 16 finalists, Chen "Tom60229" Wei-Lin of Taiwan walked away with the title and $250,000 in prize money.
While that's all a pretty big deal, (I mean… I'd be happy with the money alone…), he also received something else pretty special: a personal congratulations post from his country's president. Taiwan President Tsai Ing-Wen posted the following message following Wei-Lin's win.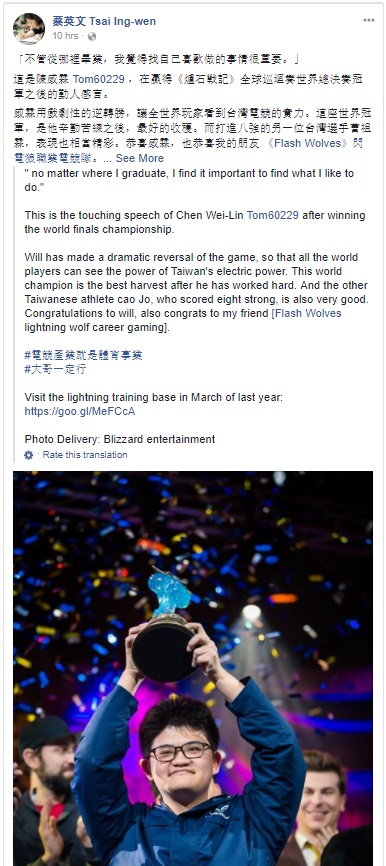 I'm not sure, but I think Ing-Wen might be the first world leader to personally congratulated an esports champion. Who knew the president of Taiwan followed Hearthstone?