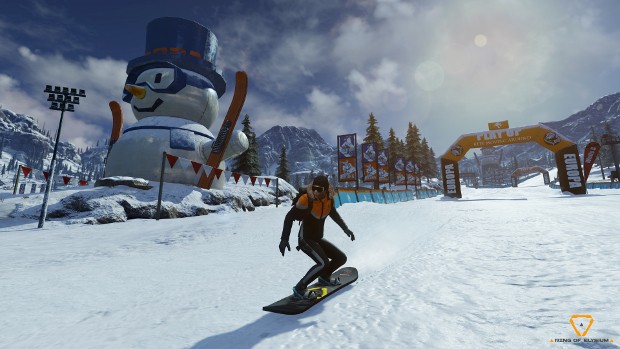 It's official, Tencent Games' entry into the battle royale genre is just about ready to go live. Ring of Elysium (originally Europa) will hit Steam on September 19, giving battle royale fans a more frosty take on the genre. Set in a mountain region beset by an ice age level snowstorm, Ring of Elysium features a dynamic weather system with various regions of the map changing as a result and forcing players to adapt. Just to give you an idea of what you're in for, some areas of the map may suffer avalanches that can destroy all the players and buildings they hit.
Ring of Elysium adds a bit more to BR gameplay by adding objectives players would see in more typical shooters. In this case, players will be fighting their way across the map to a rescue helicopter — with extremely limited seating. The four players that make it onto the transport will win the match.
For fans of extreme sports, Ring of Elysium's map gives players a chance to use snowboarding and hang gliding as ways to get around the map. This is in addition to more traditional modes of transportation.
While RoE isn't launching for another few days, the Steam page is up and running. So you can pop over there to check it out.