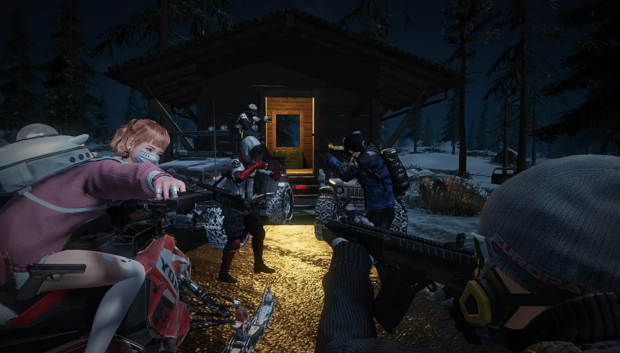 Ring of Elysium players will be getting a brand new game mode this month — just in time for Christmas. Tencent began teasing the mode last week with a short, vague video, but have since upped their game, releasing longer videos and some general information on "Night Mode".
The new mode will limit where players can land on a map, placing all sixty players in the same area. Night Mode also uses a map a quarter of the size used in other modes. The result? Players will be forced into combat right away.
Changes have also been made to the game's weather systems for this mode in that players are guaranteed to be subjected to several types of weather in a single match, ranging from light snow to extreme cold. This also means that players will need to be more aware of their body temperature and constantly ready to combat hypothermia.
If players are able to survive everything that's thrown at them in Night Mode and watch the Sun rise, they'll have won the match. Interestingly, it doesn't appear to matter how many players are able to do that. Anyone who makes it through the night alive is victorious.
Players who want more information on Night Mode will want to check out the official page. Or you can watch the videos below.