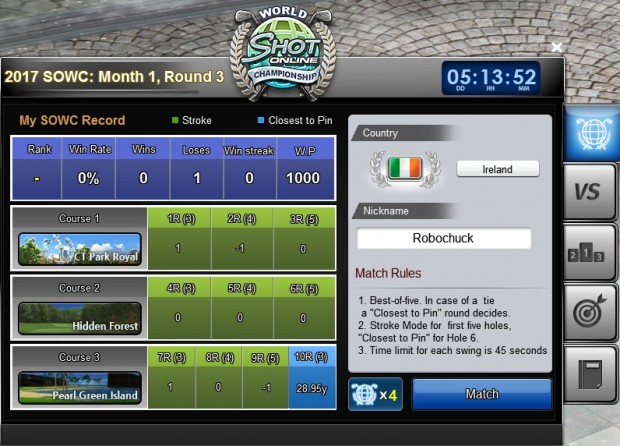 Tiger Woods. Jack Nicklaus. Ben Hogan. Soon, you can join these golfing immortals by participating in the Shot Online World Championship. Just don't expect a large cash prize, fancy trophy, or green jacket.
Webzen's latest update for Shot Online lets players compete in the Shot Online World Championship (SOWC) in a series of 1v1 matches against players from around the world. You'll need to be at least level 120 have the title of National Pro I or higher. Rounds are asynchronous, meaning that you don't have to be online at the same time as your oopponent; instead, you'll play against a replay of their round. Prevail in a qualifying round to earn the right to compete in a main tournament over a span of three weeks.
In addition to the SOWC, the update includes guild missions for groups of like-minded golfers, and guild agencies, sections of a guild that can leveled separately. Examples include the Hard Course Reinforcement Team and the Product Development team. Each agency contributes to the guild in its chosen specialization. For more on the update, check out the Shot Online website.