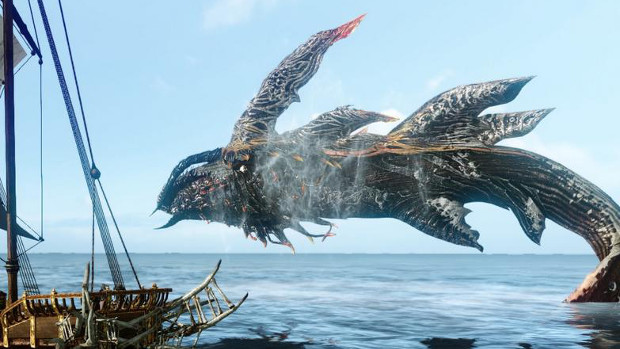 Trion swung the ban-hammer hard this weekend after receiving multiple reports from players that a guild used an exploit to get the server-first Leviathan kill.
ArcheAge's Senior Community Manager, announced the decision on the game's forums. Noting reports made by community members via the customer service portal, Reddit, Celestrata Bloodsong revealed that after looking into the issue, they had banned the guild on the Nazar server.
As part of their action against the guild, they've banned all members of the guild — 53 accounts total — and disbanded it. They've also revoked seats on the Hero council and removed any loot gained from the Leviathan kill from the world.
According to the post, Trion came to the decision to ban the guild due to the fact that all but one of the members did not report the exploit in question, but instead took the loot and said nothing. Interestingly, the one person who did report the exploit to Trion did so by making a public statement saying he would only give the ArcheAge team details on it if they offered him something in return.
The community manager finished the rather lengthy post with a TL;DR, saying:
"If Rage Quit contacted us to let us know what happened and attempted to avoid profiting from this kill, all of us would be having a very different conversation. Instead, the guild took the kill, failed to report the issue, and one member attempted to further profit at the expense of the greater community. In light of all of this information, we are standing by our policy and issuing permanent bans."