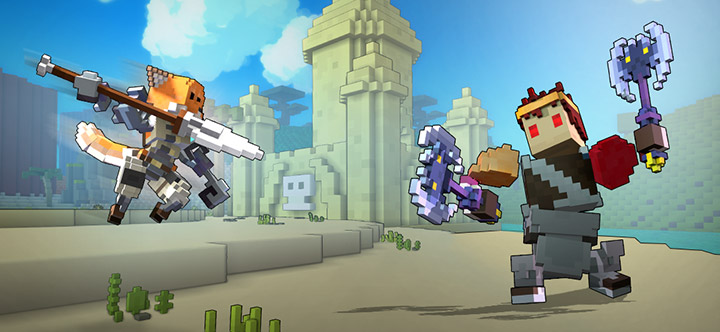 Trove, Trion World's free-to-play online voxel adventure game, will be stress testing a new Battle Arena system on the Public Test Server from 2 p.m. to 3 p.m. PDT, and they want your help. Players who log into the PTS during that time will be able to access the Battle Arena via a new red portal in the Hub. Once in, they'll be able to test out the new PvP combat.
Each Battle Arena will consist of four players competing in a 2v2 game of capture the flag.
In order to participate you'll need a max level character on the live server. You'll also need to download the PTS via the Glyph launcher, available here.