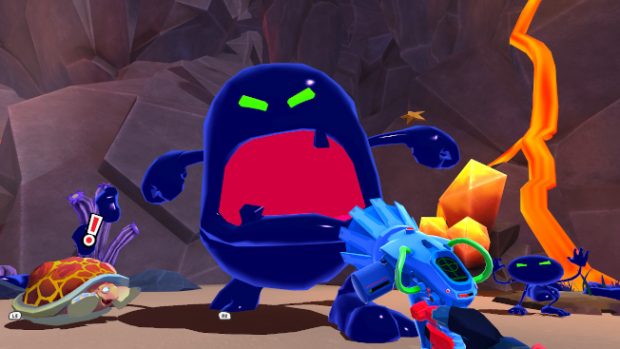 On Wednesday, May 13, a brightly-colored, eco-focused game will be made available as a free-to-play offering on Nintendo Switch, PS4, Xbox One, and PC via Steam. Obviously, that's not all that unsual. Games are released as F2P offerings all the time. What is unique here is the circumstances under which this game is being made free.
You may notice, if you go look at the game's Steam page, that the publisher is the National Westminster Bank. According to Comicbook.com, this UK-based bank decided to absorb the cost of developing the game so it could be released to players without cost.
The game tasks players with saving islands using a "Trash Blaster", fighting the evil Litterbugs, cleaning up messes, and earning coins in the process. Players will also rescue the islands' local critters known as "bankimals". Yep. These are living piggy banks. With a bank involved, it probably shouldn't be too shocking that part of the focus of the game is on banking activities — collecting coins, spending, saving, and the like.
¯\_(ツ)_/¯