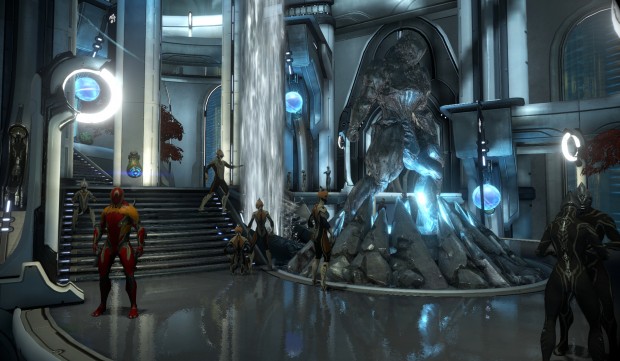 Digital Extremes has launched relays on all platforms (PC, PS4, and Xbox One) in their space ninja simulator, Warframe. What is a relay? Good question, I'm glad you asked. Think of them as a social hub. You can hang out and chat with other Tenno, buy items, and visit the six Syndicates. Relays can be found in Larunda on Mercury, Kronia on Saturn, and Orcus on Pluto.
Relays come with multiple features including The Void Trader, Baro Ki'Teer, who will sell you rare artifacts but only for a few days. You can acquire mods from the Syndicates, visit Darvo's Market, and even change your loadouts at the navigational consoles located in Mission Control.
Check out the full details on what's available in relays on the Warframe website.