Wargaming "not happy about" Xbox Live Gold subscription requirement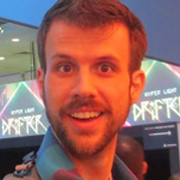 By Michael Dunaway, News Editor
Posted:

In an interview with Gamesindustry.biz yesterday, Wargaming CEO Victor Kislyi laid bare a lot of his grievances surrounding the recent partnership with Microsoft to publish World of Tanks on the Xbox 360. Unfortunately for Wargaming, Microsoft has enforced its policy of requiring players who wish to play online to pay for an Xbox Gold membership. This does not sit well with Kyslyi, who says its unfortunate that World of Tanks will not be 100 percent free-to-play.
"This we have to tolerate, which I am not happy about," Kislyi says "I would rather add another 30-40 million non-golden members and they will monetize occasionally".
He goes on to talk about how Wargaming will be advising Microsoft on how to embrace different payment models. Currently Microsoft is only allowing credit cards to be used in order to purchase Microsoft Points, which Kislyi says is "suicide in free-to-play". In the future he hopes to coerce Microsoft to embrace other payment models such as SMS.
Still when faced with whether this was the right decision for Wargaming, Kislyi remains confident. The F2P market on consoles is relatively untapped. "People have been playing with their console for seven years so we shouldn't be trying to make them suddenly play on PC. We take the game to them."
Keep in mind Xbox Gold memberships already account for a large percentage of Xbox users. In April, Xbox Gold membership numbers were cited at over 46 million out of the 77 million units sold. Even though Wargaming may not be able to entice many non Gold members into subbing just for World of Tanks, they still have a chance at capturing a large percent of the Xbox's online community.
The interview goes on to talk about World of Tanks future on the Xbox including any Esports plans and the hurdles involved in pushing constant updates to the player. It's been known to take weeks and cost developers thousands of dollars each time they wish to patch their game. Wargaming intends to push Microsoft into breaking a few of its rules in order to be more transparent about the whole process and remove some of those update restrictions.
What do you think about the partnership between Microsoft and Wargaming?
Got a news tip? Contact us directly
here
!
---
About the Author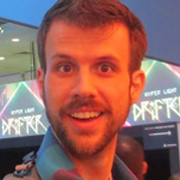 Michael Dunaway
,
News Editor
Michael Dunaway has been part of the MMOBomb team for years and has covered practically every major Free-to-Play MMO title since 2009.
---
Read Next
You May Enjoy