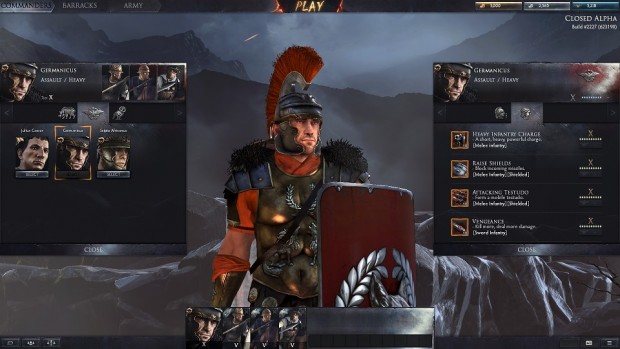 During its closed beta, I felt like Total War: Arena's progression reminded me quite a bit like the system for World of Tanks. That's not the only thing the two games are going to share, as an agreement was announced today that will see Creative Assembly's free-to-play strategy game published by a new arm of Wargaming.
Wargaming Alliance is the name of a new publishing label that's
dedicated to providing third-party publishers and developers the tools, resources and platform to enter the highly competitive free-to-play gaming market along with access to Wargaming's substantial subscriber base of over 100 million gamers
It seems like a sensible move, merging CA's strategic gameplay chops with Wargaming's F2P expertise — not to mention, as stated, access to Wargaming's customer base. Will this mean you can log into your Total War: Arena account using your Wargaming ID? Will the cash shop for Arena — which I thought to be quite fair — change significantly? (It probably would have had undergone some changes during the long layoff since beta ended anyway.) And what other games will be added under the Wargaming Alliance banner?
We'll keep you informed as new information becomes available. For now, what do you think of the news?