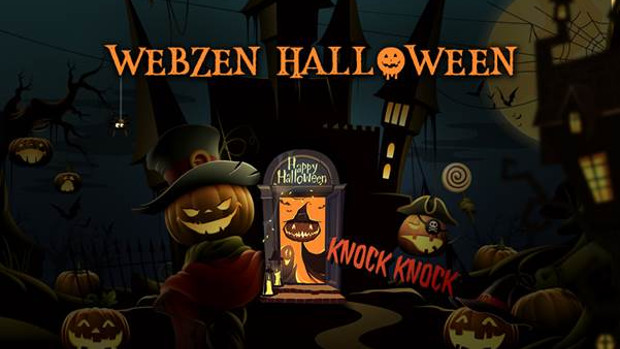 Webzen might be a little late to the Halloween party compared to some of the other games, but that's okay. Because, like any good host, they're extending that party.
Starting today (October 30), and running through November 13, Webzen is hosting multiple Halloween-themed events on its web portal. Included are Trick-or-Treating on the web portal, Facebook and in-game events — which you can read about in detail on the Webzen Facebook page, and a special deal on Wcoin — what they're referring to as a "Top-up Special"
The Trick-or-Treating event can found on the Webzen site. Simply click on the Trick or Treat option, log in and collect Halloween candies. The candies can be collected every day throughout the event and traded in exchange for rewards in all of Webzen's games.
In addition to the regular events, Webzen has also teamed with various sites — including us! — to give away free Halloween-themed in-game items. To snag your key, be sure to check out our giveaway page.