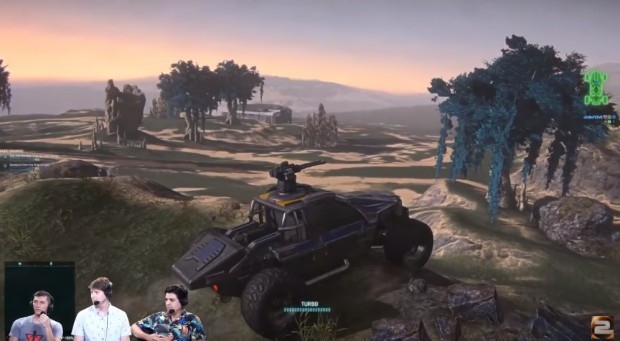 On yesterday's dev stream, Daybreak Game Company revealed the next landscape for PlanetSide 2, the continent of Oshur. Featuring multiple islands that players will navigate by using fleet carriers that rotate around the map, it's the first new full continent added to the game since Hossin was released back in 2014.
Oshur revolves around "some sort of Vanu tech," described as a "submersed Vanu artifact" at the heart of the continent. Whatever it is, it's been leaking … something … into the environment, leading to environmental hazards and some odd biomes, including something called the "Crystal Forest."
There was no word given on when Oshur will go into live testing or be fully launched. For now, you can check out a video of the first rough look at the continent below.