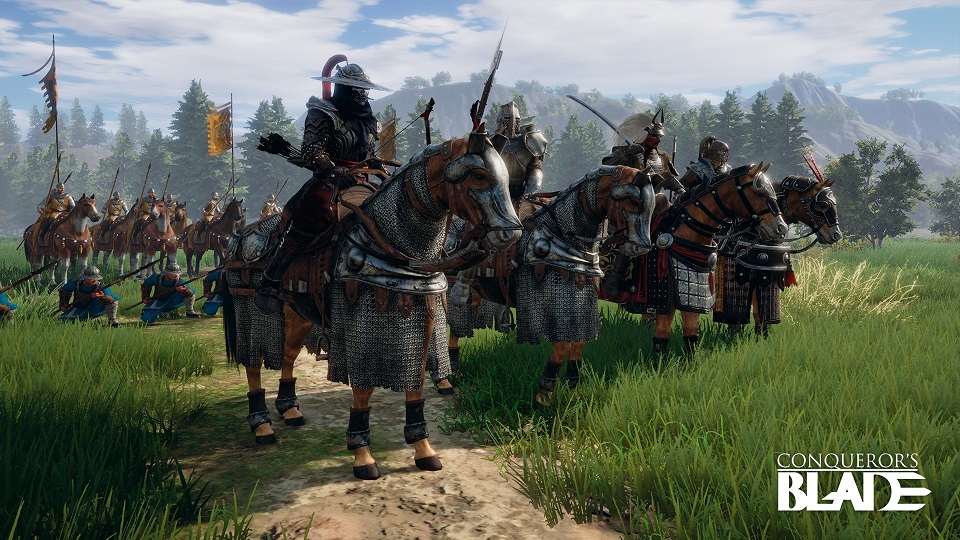 Would-be medieval warlords can finally take their first cracks at forging their empires when the open beta for Conqueror's Blade goes live on June 4. Or, if you're impatient, you can pick up one of the three pre-order packs for the game and start playing on May 28.
Once you're in, you'll have access to everything the game has to offer: a vast, open world to lead your armies through and plunder (or be plundered); great houses to form or join; a player-built economy; and 15v15 siege battles. You can read about our initial impressions from last summer here, and another year or so in beta should only have improved and refined the game.
You can check out the open beta announcement on the Conqueror's Blade site.