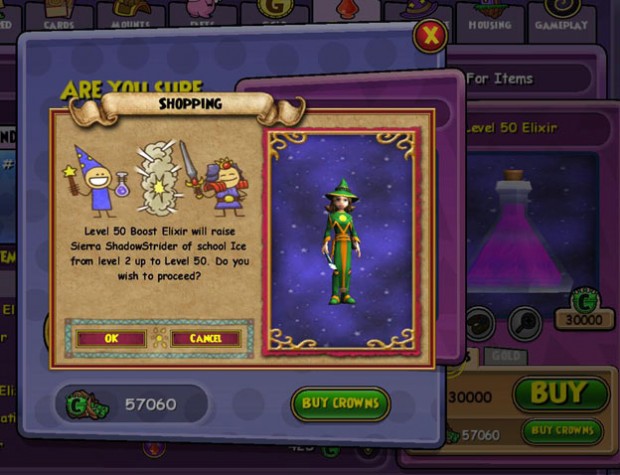 The latest MMO to admit that leveling is boring and people just want to get to the juicy stuff at the end is KingsIsle Entertainment's Wizard101.
The family-friendly wizarding MMO is now offering a level 50 elixir that will also set a young wizard up with level-appropriate gear, a complete set of spell cards for his or her chosen school, training points, and quest completion as appropriate for a level 50 character. The boost sets a character up to start the Celestia storyline, the second story arc for Wizard101. You must have at least one level 50 wizard to purchase the boost from the Crown Store.
The August update brings a few other new features to the game, including streamlined mid-level quests, meant to make things less "grindy," and a change in PvP tournament costs for members, as well as a nerfing of crit damage in PvP. There are also UI improvements, new astral magic, fishing quests, and a tribute to a player brought on by the Make-a-Wish foundation.
You can get full details on all the changes on the Wizard101 site.