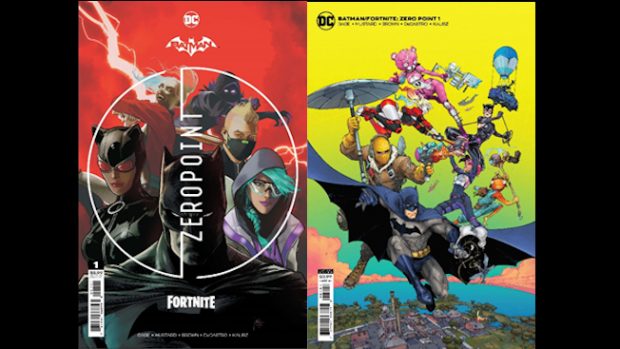 Fortnite is not new to comic book crossovers. There's been Marvel stuff happening in the game for a while. So, it only makes sense that eventually they'd do something with DC. Although, this may not be exactly what players were expecting.
Today, Epic Games and DC Comics announced Batman/Fortnite: Zero Point, a new comic book series written by Christos Gage, arriving in stores and on digital platforms April 20. The limited series will consist of six issues. As noted, the first arrives April 20, with new issues following May 4, May 18, June 1, June 15, and finally, July 6. Each issue costs $4.99, with variant versions available at $5.99. Each issue also contains a code for DC-themed content in the Fortnite game. The first code will grant players the Rebirth Harley Quinn Outfit.
Comic book fans who may already be subscribed to DC UNIVERSE INFINITE will receive the series — including codes — for free. Those who unlock all six codes will also receive the Armored Batman Zero outfit for their Fortnite character.