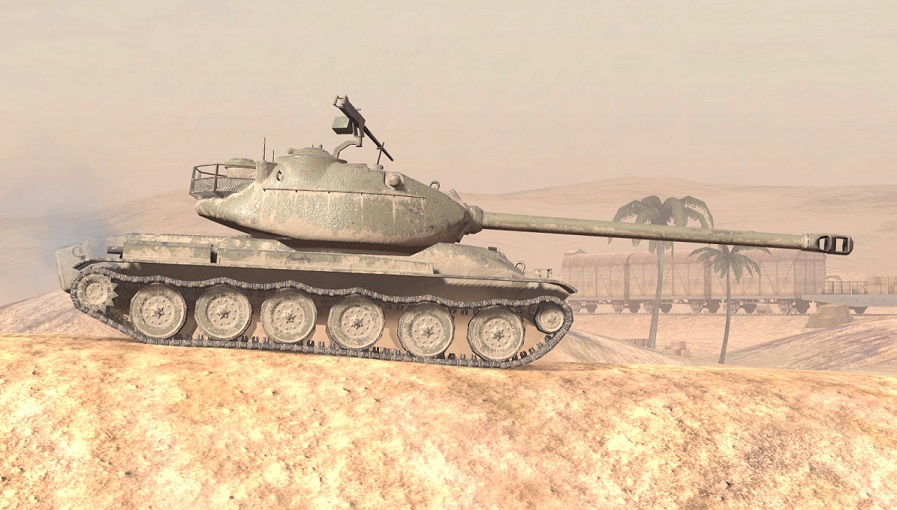 World of Tanks Blitz has gone live with its seventh anniversary patch, confusingly labeled as 8.0, which makes the game "Dirty, Wet, and More Realistic," according to the press release. Hey, this site is PG-13, watch what you're trying to promote here!
The new graphical update make use of advanced rendering technologies to introduce more wear and tear on tanks, as well as improved shadows and lighting on each map to better reflect their varied surfaces. Snow, dust, and mud will accumulate during battle, and you can "wash" your tank by taking a dip in any water source. Only a few tanks will initially take advantage of these new features, with more being added in future updates.
The 8.0 update also comes with a new branch of American heavy tanks, one each in Tiers VII, VIII, IX, and X. They represent a number of projects from the early 50s, which include innovations like a double-track system that made immobilization more difficult and even the wacky notion of an engine inside the turret.
The birthday party kicks off in earnest next week, when the Shooting Gallery opens up, running from June 14-21. After that, tankers can try their skills as the "Strength-o-Meter" from June 21-28. The two competitions will put you on track to receive the Tier V Pz. IV Gargoyle and Tier VII Kunze Panzer tanks, and there's a special Souvenir Stall opening up for a week starting on June 21.
Learn more about everything included in Update 8.0 on the World of Tanks Blitz site.