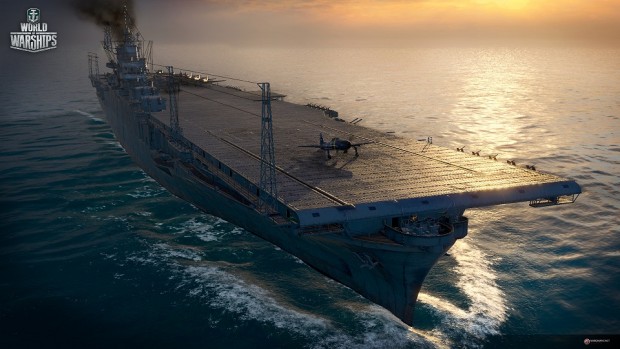 Thanks to a lively beta and lots of feedback, World of Warships Update 0.4.1 will make a number of significant changes to the Wargaming's seafaring combat game. The biggest addition is the implementation of ranked battles, which will let players climb the ladder of highly skilled players, so long as they have a level nine account and Tier VI-VII ship. A test season will commence shortly after 0.4.1 goes live, with the "real" seasons offering unique rewards for the best players.
A pair of new warm-weather maps are also in the offing, The Strait and Solomon Islands, both simulating real-world locations. For aircraft carriers, matchmaking will now ensure that each side has the same number, and players can exert greater control over fighter planes.
Other tweaks and balances points include close-range gun precision, a fix for players who were untargetable near the map edges, and various performance issues. You can read the full description of the patch on the World of Warships site.