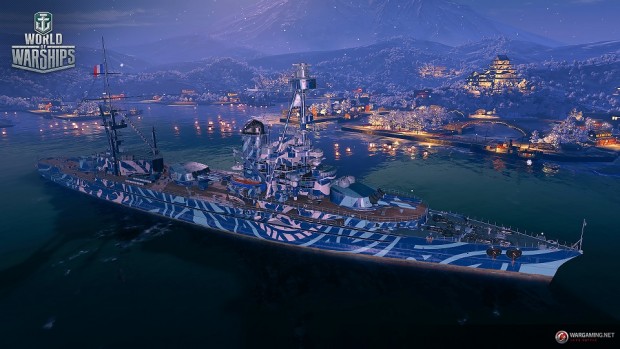 Wargaming has just enough time to squeeze in one more update before the end of 2018 for World of Warships, and Update 0.7.12 brings home all the presents. Simply logging in will net you two Santa Containers, and you can stick around to try the new challenge that can net you a Premium Tier VI Prinz Eitel Friedrich German battleship.
Also live is the "Belle Epoque collection", which celebrates "The age of Imperial fleets, the heyday of battleships." You can also purchase a new campaign, "Steel Monsters," and participate in yet another event, "Snowflakes," which lets you earn additional rewards for playing a ship marked with a snowflake.
Finally, if you love Warships but aren't so keen on Wargaming's other titles, you can now purchase a Warships Premium Account instead of a Wargaming Premium Account. The two cost the same, but the Warships Premium Account earns you an additional 15% XP from battles. For more details on how this type of account works, check out the writeup on the World of Warships site.