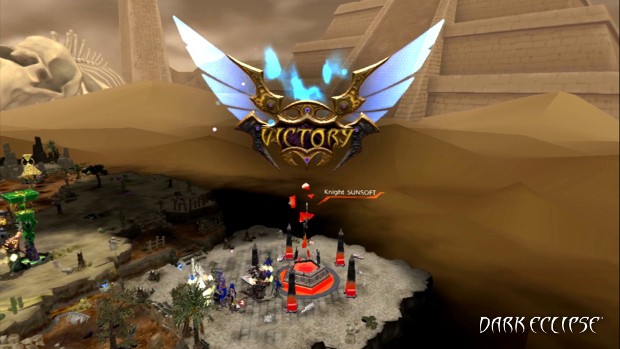 Today, developer and publisher SUNSOFT announced the upcoming launch of the world's first VR MOBA Dark Eclipse. Designed for PlayStationVR, the anime-style MOBA allows two players to fight one another using 3 characters known as "Leaders" as well as supporting "Soldiers". The leaders are chosen from a roster of 15 characters. Over time, SUNSOFT will add even more Leaders to the game as part of regularly scheduled free updates.
Dark Eclipse combines MOBA and RTS elements using a drag-and-drop control system that takes advantage of the game's RTS elements. Players can use the system to place their units on the map directly while choosing where to construct Towers that apply different effects to the gameplay. Both the DUALSHOCK controller and the PS Move controllers are able to be used to play the title.
Dark Eclipse will be available globally on September 25.