Thar She Blows! Will Whale-Hunting Kill Off F2P Gaming?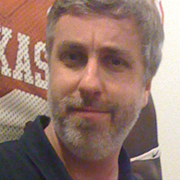 By
Jason Winter
, News Editor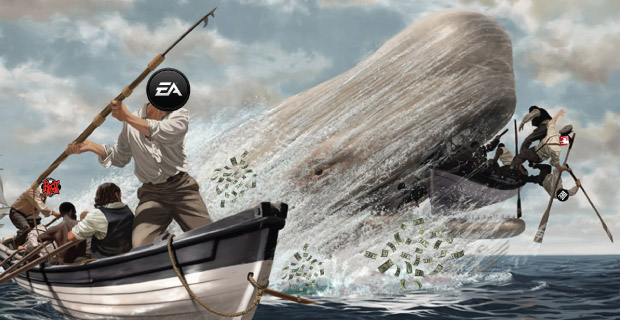 That's the question posed by the Extra Credits guys in their latest video. As they put it, they're fans of the F2P model but think too many developers are abusing the system to chase whales, and that this shallow pursuit of short-term goals will be bad for the industry in the long run.
I'm inclined to mostly agree with their points regarding the missteps of certain companies but I'm not willing to go all gloom-and-doom with regards to F2P as a whole. Just because there are bad movies doesn't mean the entire movie industry is in trouble. Good movies will still be made, and people will flock to them, just as they always have. Similarly, if there are bad F2P games, people will leave them and we'll only have the good ones left to play.
Something to keep in mind when EC discusses "free-to-play" is that they're not just talking about the kind of games we cover on this site, which is mostly PC-based MMORPGs, FPSes, and MOBAs. "Free-to-play" also includes the multitudes of mobile and social games, which – brace yourselves – as a whole constitute a much larger part of the "games industry" pie than the stuff we typically cover here. League of Legends has 32 million monthly active players? That's nice. Zynga alone had 130 million monthly active users in Q2 2014.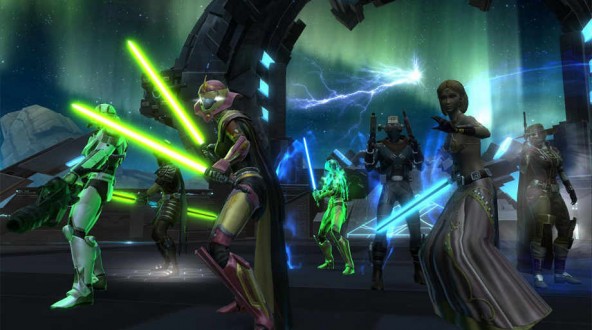 By that same token, as much as you might complain about the cash shop in Star Wars: The Old Republic or any Perfect World game, they're nowhere near as sinister as what you get in popular social/mobile games, like Candy Crush Saga (which EC also covered, lauding King's shrewdness while also damning their lack of conscience) or even EA's much-maligned reboot of Dungeon Keeper.
The video makes the argument that because so many more games are "chasing whales," to the point that they design their games around attracting big spenders, it produces a poorer gaming experience and increases churn at an unsustainable rate. You might make some short-term money, but your game will fail in the long run.
As they say, this kind of F2P design is an "arms race" that's competing for mostly the same whales. Because these people make up such a tiny percentage of the total players out there, literally having a handful of them swing over to "your" game can make it a success, while having that same number leave your game can doom it. Thus, we get a bunch of games that come out, are wildly successful for a short while, and then, when the whales leave, vanish into dust.
This, I contend, is not a terrible thing. Twisted as it is, it's just an incarnation of the free market, where (in theory) good products keep going and bad ones go away. The market's oversaturated right now, and if we lose a few its worst products, well, I've got no problem with that. I see nothing wrong with 50 bad F2P games launching and dying in the course of a year. It just seems bad because of the sheer number – they're easy to make and carry with them the allure of short-term gain, so everyone jumps onto the pile and hopes to make their quick buck.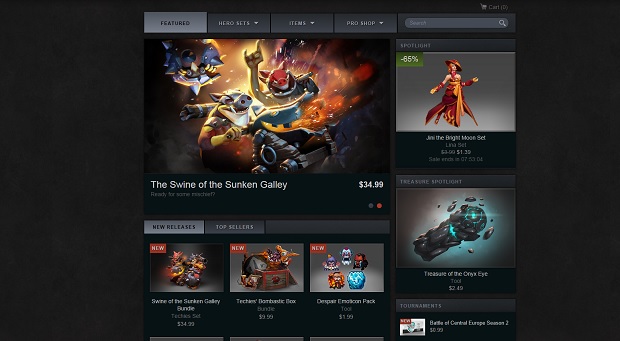 Now contrast that with the more "core gamer" F2P games, like MMORPGs, FPSs, and MOBAs, which I'd say are far less exploitative and far more stable. There are bad ones out there, and some of them do shut down, but very rarely is it anything prominent, and usually even that only happens when the game's been around for a while. That's because, due to their longer development cycle – and expenses incurred during that time – and the fact that they're more likely to have been created by gamers and not businessmen, they're less likely to sacrifice gameplay just to make a quick buck or at least offer a subscription option so you can get everything. I'm not saying all "core" F2P games are perfect, and some are definitely better than others at this sort of thing, but most can't hold a candle to how the nastiest mobile games operate.
It's just better business to "spread the wealth." If you have a game with 100 people each spending $1,000, that's a lot more volatile than if you have 1,000 people each spending $100, or, even better, 10,000 people each spending $10. The video touches upon this, too, saying that games need to have ways for people to spend smaller amounts instead of putting everything significant behind a "whale pay gate." Again, I think a decent chunk of "our" games meet this qualification. Sure, there are those ludicrously huge pre-purchase packs, but once in the game, you'd be hard-pressed to find anything that goes for more than $20 or $30, and that's usually in the form of a mount or other non-game-impacting fluff.
There are bad F2P implementations out there. And whenever someone feels nickel-and-dimed by a bad game or two, whether it's on a mobile device or PC, they're going to come away with the notion that "F2P sucks." The world's not as black-and-white as all that, but if games like this are ever going to "kill" F2P gaming, it'll be through word-of-mouth from the bad apples, not because the concept itself doesn't work or because so many of them being trashed in reviews or outright failing means the concept is inherently bad.
---
About the Author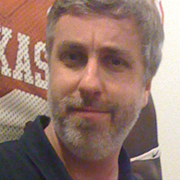 Jason Winter
,
News Editor
Jason Winter is a veteran gaming journalist, he brings a wide range of experience to MMOBomb, including two years with Beckett Media where he served as the editor of the leading gaming magazine Massive Online Gamer. He has also written professionally for several gaming websites.
---
Read Next
You May Enjoy