Top 5 Tracks From LOTRO's Mordor Soundtrack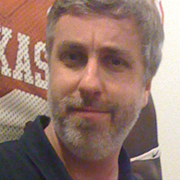 By
Jason Winter
, News Editor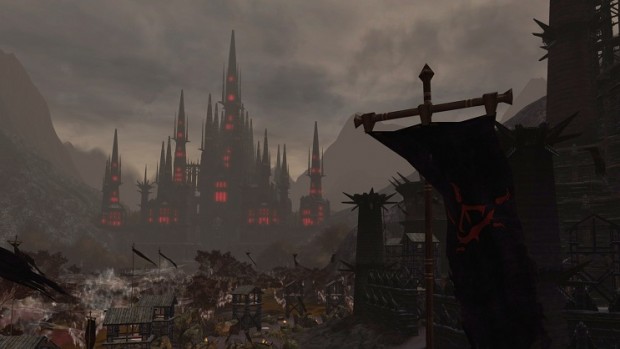 I'm a little sad that I haven't delved into The Lord of the Rings Online's Mordor expansion yet. In fact, I never even completed the previous few updates' worth of content, and my captain is currently sitting in Minas Tirith at level 101 – probably in that one tavern with the three nobles who send him all around the city on one fool's errand after another.
When I do log in, I often spend more time revisiting old zones than delving into new content. The places and NPCs stir fond memories of my past 10 years in LOTRO, and the music no less so. Yes, I'm one of those people who still listen to in-game music the 328th time I go through a zone, and I'd put LOTRO's up against pretty much any MMO's soundtrack.
That makes me even more sad that I haven't visited Mordor and had a chance to experience the world through Standing Stone Games' eyes and composer Chance Thomas' ears. Thomas and his recording studio HUGEsound set me up with a copy of the Mordor soundtrack, which released yesterday, and I gave it a listen, to see if it could stir up that same level of emotion I'd get when experiencing the full world of LOTRO.
To be sure, the experience felt incomplete, though that's not the fault of the music. Not being able to link the music to visuals or in-game adventures, as I could with previous LOTRO soundtracks, diminished the overall scope. But a few tracks did break through, allowing me to craft appropriate surroundings in my mind and stir the proper emotions in my heart. Now I'll probably be disappointed if I come to their locations in-game and they don't live up to the expectations set by the music!
In no particular order, here are my picks for the top five tracks from the Lord of the Rings Online Mordor soundtrack:
After The Fall
The titling of the tracks helps a lot in my linking them to events from Lord of the Rings. "After The Fall" is no exception. Taken on its own, it's a typically slow and moody piece, but knowing that it's meant to represent the end of Sauron's reign gives it additional meaning. I can visualize it being played over the ruins of Barad-dur and wish I was there to kick the rubble myself.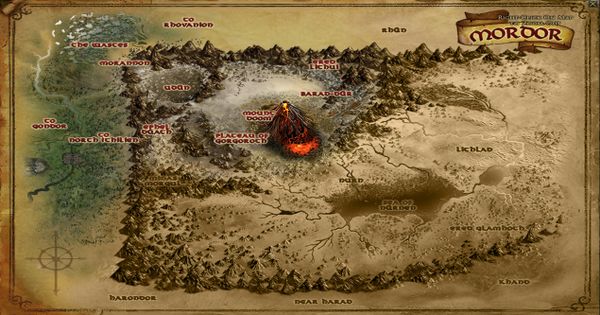 Lhaereth of Seregost
Admittedly, this is one of my favorites in part due to Chance Thomas' description of the piece in my interview with him from August. Lhaereth wanted to marry Sauron, and her theme song – which takes a minute to get to its central motif – sounds equal parts sad and lovely and insane and perfectly conveys Lhaereth's twisted "love."
Coronation of Aragorn
With all the "dark, darker, and darkest" music of Mordor, it's nice to have an optimistic track in the bunch. Again, it's easy to visualize the coronation theme from The Return of the King as Aragorn assumes his destiny as King of Gondor. Callbacks to previous musical themes from LOTRO's earlier days make it feel like a triumph for the players, too.
Chant For Sauron
Ever since the opening of Skyrim, I've been a sucker for deep-voiced male choruses, and "Chant For Sauron" scratches that itch nicely. It shifts to higher pitches in the middle section, before going back to its roots, lending the whole thing a kind of eerie quality that makes you wonder … is Sauron really defeated? Like, are we sure?
Unleash Terror
All the above tracks are slower-paced compositions, so I thought I should include something "fast." "Unleash Terror" certainly fits that bill, sounding like it's played over a battle or chase scene, and I'm a sucker for that frantic riff that plays throughout.
You can purchase the Mordor Soundtrack, either individual tracks or as a whole, from the HUGEsound website.
---
About the Author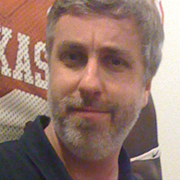 Jason Winter
,
News Editor
Jason Winter is a veteran gaming journalist, he brings a wide range of experience to MMOBomb, including two years with Beckett Media where he served as the editor of the leading gaming magazine Massive Online Gamer. He has also written professionally for several gaming websites.
---
Read Next
You May Enjoy