Vote Now In The MMOBomb 2014 Fans' Choice Awards!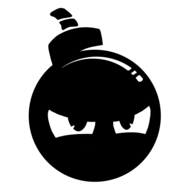 By
MMOBomb Staff
,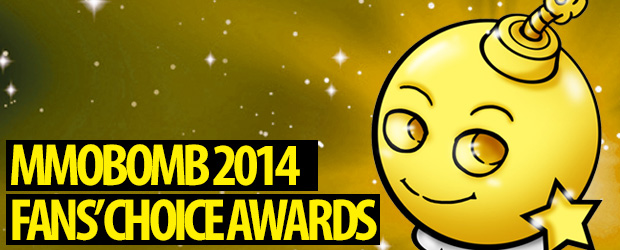 It's time to make your voice heard and celebrate the best in free-to-play gaming from the past year, with the 2014 MMOBomb Fans' Choice Awards!
We've got a slew of categories for games, from RPGs to shooters to driving (and flying) games, and we want you to help us pick the best! We'll announce the winners on a special edition of the free-to-play podcast, and inform each game's developer of their victory so they can bask in the glory of conquest.
As a reminder, except for the last category, only games that are currently fully available for free -- not via paid early access or that require you to be picked for an alpha or beta -- are eligible for rewards, even if they haven't officially launched yet. And yes, we will be monitoring things and won't hesitate to alter vote totals if we see any shenanigans. Keep it clean, guys!
It's all up to you guys to help us pick the champions from the contenders, the best of the best, the cream of the crop... or just the one with the least offensive cash shop, if that's how you want to do it.
Best Free MMORPG (Eastern)
The birthplace of the free-to-play RPG genre is still going strong in 2014, with several well-loved games, old and new, vying for the top spot.
free polls
Best Free MMORPG (Western)
Or maybe you prefer something with a more 'Merican (or European) bent to it? There's plenty to choose from!
survey solutions
Best F2P MOBA
Wait, there are free-to-play MOBAs? Well, color us surprised! And here we thought it was just a niche...
survey services
Best F2P Shooter
First-person or third-person... it doesn't matter, as long as you get to blow stuff away!
customer survey
Best F2P Vehicular Game
We broke out "pure" vehicle games because we thought they had a different "feel" than games with foot-based gunplay or a combination thereof. So which game gets your engine running?
survey hosting
Best F2P Card Game
The biggest controversy isn't which of these games is the best, but whether they should be called "trading card games" or "collectible card games."
survey software
Most Anticipated F2P Game
Good things may come to those who wait... but which of these games do you not feel like waiting for any longer?
survey tools
EDITOR'S NOTE: Black Desert Online is not up for 2015 Most Anticipated since it has a 2016 confirmed launch date.
Voting will be closed at 9:00 p.m. Pacific time on Monday, Dec. 22. Good luck to all the nominees!
---
Read Next
You May Enjoy