Word Play: Defiance Is Free And Just Massive Enough To Work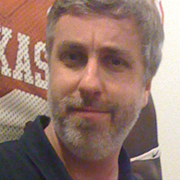 By
Jason Winter
, News Editor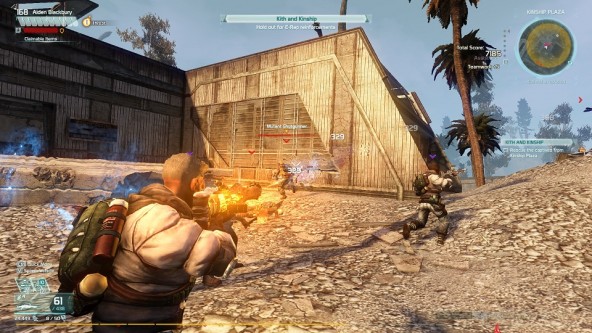 Defiance is what The Elder Scrolls Online should have been. That might seem like an odd comparison to make, but hear me out.
In my mind, the fundamental flaw of ESO was what was supposed to be its strength, and the strength of many other massively multiplayer games: There are tons of people for you to play with, quest with, and generally kill stuff with. But ESO is based on the Elder Scrolls single-player games, where you're a lone hero and everything depends on you. If there's a monster to be killed, you have to kill it. Alone, or maybe with the help of a henchman.
In ESO, however, everything is multiplied by about a million. Go to a cave full of beasties and there's already a dozen people running around killing everything. Hope you can tag the end boss! A Dark Anchor spawns? Everybody run to that spot and spam your skills in a mad frenzy to try and kill everything!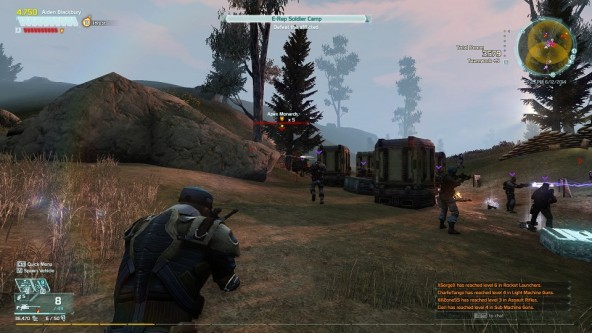 It's been my thought for a while that MMOs have overemphasized the first "M" a bit too much in recent years, that they still think it's 1999 and we're all just going gaga over the fact that we can play a game online and with hundreds of other people! I've played plenty of "open world dynamic event"-type games, from Rift to Guild Wars 2, and there's a limit as to how massive those games can be before they just devolve into a giant zergfest with 50 or more other players where it doesn't matter what you do, as long as you're somewhere around the enemies and spamming your buttons – provided your computer can handle rendering all those special effects. I'm not an "all you other players, get off my lawn, I want to solo my MMO," kind of guy, but I think it comes down to a basic question: MMO games can involve a hundred players doing something at a time – but should they?
Which brings me back to Defiance. I don't know if it's because of how spread out the area is or how its server architecture works – or, cynically, maybe the servers are just that low in population – but, in my opinion, it's got the perfect amount of "massive" to go with my "multiplayer online." When I'm sent out on a mission, I'll often encounter one or two other players in the same area to help me, and that's just the right amount for fending off a few waves of mutant enemies. Even the big dynamic events are reasonably populated, with around 10-20 players fighting off swarms of hellbugs and other nasties. The fact that we use guns and aren't shooting fireballs or cosmic rays or whatever probably also helps make the battlefield feel less cluttered. And no matter what, you still have to aim your guns, so there's no tab-locking onto a target and pressing auto-attack to win.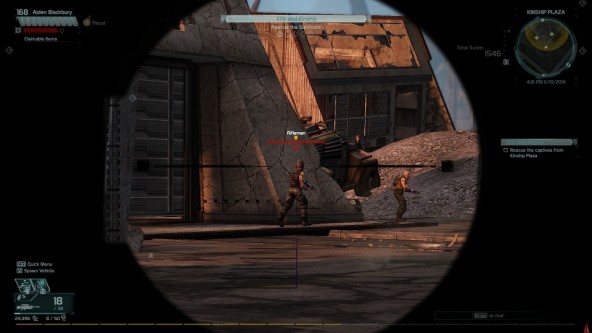 I only sampled the PvP just because I was having so much fun doing the open-world content and missions. I played briefly in the Defiance beta, and I can recall the map seeming relatively empty of points of interest. The game was probably rushed to make its deadline last year, to coincide with the debut of the show. A extra year has been good for development, to the point that I almost feel overwhelmed by the number of icons on my map telling me where to go. Do I continue with the main mission? Do a side quest? Time trial? Arkfall? An icursion? What's that?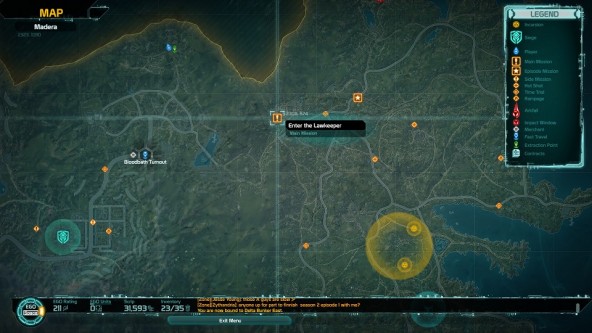 It's not Elder Scrolls Online, but given its post-apocalyptic gunplay feel, it feels to me like an MMO based on another Bethesda product. If there was a Fallout Online, I'd want it to be rather like Defiance. You can just cruise around the map and find stuff to do without even trying, and that, to me, is the essence of an open-world game.
Is Defiance perfect? No. Enemy AI is fair to middling, but the game throws enough of them at you that you at least won't feel like it's a cakewalk. There could also stand to be better tutorials and a more robust new player experience. I've enjoyed my 10 hours or so in the game, but it's possible that I'll get bored with it or it'll feel repetitive later on after clearing out a camp of mutant soldiers for the umpteenth time.
For now, at least, I'm enjoying myself. And since it's free-to-play, it's not costing me anything to have that fun. If you want an open-world, dynamic-event game without the headaches of overpopulation, give it a shot.
---
About the Author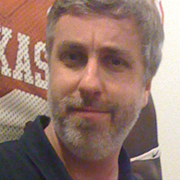 Jason Winter
,
News Editor
Jason Winter is a veteran gaming journalist, he brings a wide range of experience to MMOBomb, including two years with Beckett Media where he served as the editor of the leading gaming magazine Massive Online Gamer. He has also written professionally for several gaming websites.
---
Read Next
You May Enjoy