Digital CCGs Decking Physical Games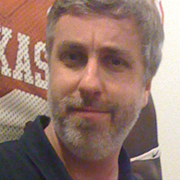 By
Jason Winter
, News Editor

A new report from market research firm SuperData examines the physical and digital card game market, giving estimates as to the size of both in the U.S. and worldwide. The tl;dr version: Both are fairly large and while physical is still bigger than digital, the gap is closing.
This isn't hard to imagine, with new digital games like Hearthstone, Hex, Might & Magic: Duel of Champions, and Card Hunter either recently launched or in development, and countless other free-to-play card-gaming titles available on mobile devices. And, of course, there's Magic: The Gathering Online.
Compare that to the physical card gaming market, which is still dominated by the big three of Magic, Pokémon, and Yu-Gi-Oh! The last of them debuted in North America in 2002, and while there have been a few notable titles since them, nearly all have faded away and none ever truly approached that triad's level of popularity. (For that matter, Pokémon and Yu-Gi-Oh! are several levels behind Magic, but deserve to be in the conversation.) Put simply, the physical CCG market has stagnated, badly, while the digital market continues to grow and evolve.

The simple convenience of digital CCGs is another strong factor in explaining their rise. In addition to most of them being free-to-play, there's the fact that you don't need to have any other local players to enjoy them and can play at all hours. Compare that to physical card games, where you either need a few local friends or a shop to meet at, which may not always be open, may not be conveniently located, etc.
Also, while CCGs, like all games, can be social encounters, my personal experience – especially in a large tournament – is that they tend to be no more social than a typical PvP match in an MMO or shooter. You're matched up against someone you don't know, play a match, and then never see him or her again. Not much is lost, socially, in moving from the card table to the PC or tablet. This is different from the case when digitizing a board game or party game.
One advantage that I think physical card games might have is, paradoxically, their higher perceived cost. We can accept that companies can't give their physical cards away; few people have difficulty comprehending that a deck of cards cost $11.99 or a booster pack costs $3.99. While digital goods and microtransactions are hardly new concepts, I think there's still some resistance to "buying" digital cards, especially when something is marketed as a free-to-play game.

Overall, SuperData says that the digital card game market jumped 32% last year and now comprises nearly one-third of the worldwide CCG market: $1.3 billion out of a total $4.1 billion. The United States makes up about 1/3 of that market share, with 18 million regular players. Back in 2007, Wizards of the Coast said that Magic Online comprised 30-50% of the total Magic business, so it's not hard to imagine that these numbers are accurate.
SuperData foresees growth in the digital CCG market in the future – possibly at the cost of physical CCG players – and I'd have to agree. Like MMOs, CCGs are meant to be long-term hobbies, but the most difficult part is attracting new players. It's a revolution that I think couldn't have come about before the advent and general acceptance of the free-to-play market, which removed the barrier of an initial investment and made it that much easier to try something you might normally have passed up.
What's your take on digital vs. physical CCGs? Do you prefer one or the other? Or do you play a bit of both?
---
About the Author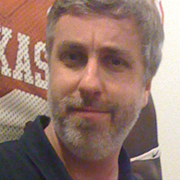 Jason Winter
,
News Editor
Jason Winter is a veteran gaming journalist, he brings a wide range of experience to MMOBomb, including two years with Beckett Media where he served as the editor of the leading gaming magazine Massive Online Gamer. He has also written professionally for several gaming websites.
---
Read Next
You May Enjoy