I know, the title above sounds like a contradiction to this article from last month. But when we're talking about Electronic Arts, contradictions seem to be the norm, not the exception. ("Discounts devalue our games. BTW, did you see this week's discounted games on Origin?")
EA Studios boss Patrick Söderlund thinks free-to-play and full-price games can coexist on consoles but also spared some breath to criticize certain F2P models, especially on mobile platforms, saying:
Sometimes when I play freemium games on mobile I feel 'these guys just want more money.' When I pay $60 for Battlefield, I know what I am getting. And I think there are players that prefer that. And it's not a case of one or another, they can both exist and there may be hybrids too.

His other language – referring to F2P games being "different in nature to full games" (emphasis mine) – seems to reflect a demeaning attitude toward F2P games, signifying that they're not as complete as games you pay $60 for up front.
He's not altogether wrong, especially when it comes to mobile games that let you play for three minutes before you run out of energy, lives, or whatever and have to input your credit-card numbers to continue. Or they introduce a microtransaction that's actually very macro and then backpedal when called on their bullshit.
But I also think that comparing a AAA console title like Battlefield 4 to a free game by some indie studio on the App Store is a false comparison that too many people – whether they generally like or dislike free-to-play – make too often. It's like comparing a Lamborghini Diablo to a Honda Civic. Both are cars, yes, but the owner of one should have vastly different expectations than the owner of the other. If the Civic owner wants his car to perform like a Diablo, well, is that the Honda corporation's fault?

If I can find the silver lining in Söderlund's words, I'd like to think that they say this: that EA recognizes there are "good" free-to-play models for consoles and there are "bad" free-to-play models for consoles. Ideally, this would mean that they're going to try and do the former while avoiding the latter. While you might think that everything EA does falls squarely in the "bad" category, you should really take a look at some of the awful things that are out there that don't hold a candle to the worst transgressions found in Star Wars: The Old Republic or Need For Speed World.
Not that I'm apologizing for EA's policies. The company still has a long ways to go before it can be considered as user-friendly in its F2P games as companies like Riot or Wargaming, or even with its "full price" games. (First-day DLC, anyone?) And, while they don't completely dismiss the concept of F2P gaming, Söderlund's statements come across as the slightest bit sales-y, in that he promotes his company's $60 games while poo-pooing the competition's "free" offerings. Not exactly the way to show us how much you embrace the New Thing.
But it's nice to see that even a behemoth such as EA can see that change is in the air. Whether they feel threatened by it or whether they embrace it will be a major ongoing story in gaming over the next decade.
---
About the Author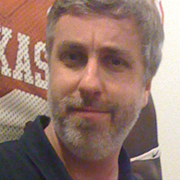 Jason Winter
,
News Editor
Jason Winter is a veteran gaming journalist, he brings a wide range of experience to MMOBomb, including two years with Beckett Media where he served as the editor of the leading gaming magazine Massive Online Gamer. He has also written professionally for several gaming websites.
---
Read Next
You May Enjoy