Does F2P "Kill" Games? Or Is That Just Another Old-Timer Myth?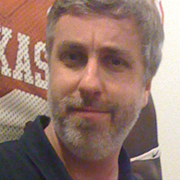 By
Jason Winter
, News Editor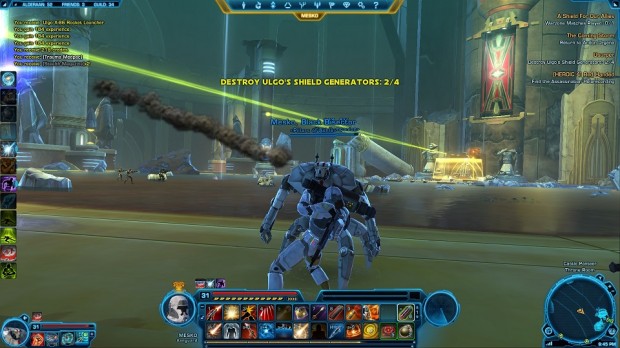 "I've been playing since beta, but I'm going to quit now because the devs killed the game!"
We hear that, or something like it, when someone has finally given up on his or her favorite online game. Often, it's followed by a pages-long forum or blog post, explaining, in great detail, how the game went to absolute hell either gradually or because of one terrible decision.
And a fair amount of the time, that singular awful decision is "it went free-to-play."
I'm not going to delve into opinions as to why free-to-play is good or bad or whether a certain game's cash shop is fine or pay-to-win. Rather, I just want to look at cold, hard stats, and take some shot at answering this basic question: By going free-to-play, does a game do a disservice to a much larger group of older, paying players? In other words, are the "old timers" really the majority or just the "vocal minority," like those "World of Warcraft was much better in Vanilla days" types?
I thought about this when I filled out a Lord of the Rings Online survey earlier today. I can lay legitimate claim to being an "old-timer" in that game, having started playing during open beta. Though I consider myself to be done with the game now, I answered the "How long have you been playing?" question with "Since launch (or earlier in beta)." LotRO went F2P just over four years ago, so I could assume any response of playing four years or less to be someone who started after it went F2P, while all other responses would be from people who started when the game had a subscription. (I suppose if someone started exactly four years and three months ago, that wouldn't apply, but I'll live with the slight discrepancy.)
You'd certainly expect any online game's population to be somewhat skewed toward newer players; after all, they've just started and haven't grown bored/disillusioned with the game like one who's been in it since the start. Still, for all the talk on forums and Twitter that I see from long-time players, I guess I was expecting something other than a near 50/50 split:

To be precise, that's 54 respondents who started four years or less ago and 56 who have been around longer.
Sure, this survey is small – 110 votes cast for this question when I answered it – and it allows people, like me, who are no longer playing to answer, so I wouldn't put it down as any kind of hard, definitive statement on LotRO's player base, or the player base of Free MMOs as a whole.
But if it is at least semi-accurate, then only 50% of players can claim that "F2P ruined LotRO," since half of them weren't even around when the game had a subscription. And it's probably fewer than that who would make that claim, since at least some of the former sub-based players were OK with the F2P switch.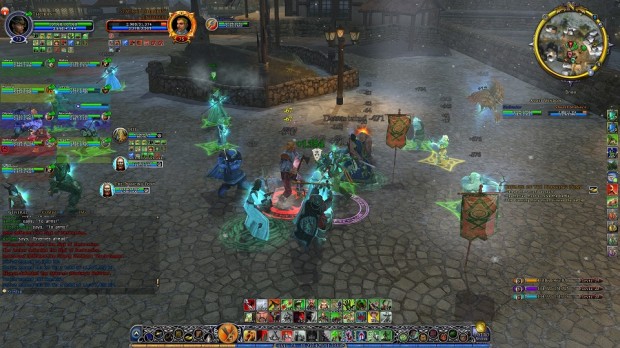 Me, I think LotRO's F2P transition was fine, and injected some much-needed life into the game. It's just that it was the only notable content update during a 15-month period in which we had a really unpopular raid as the top-end content. Having that, and only that, to do for so long slowly eroded away at my kinship and probably cost the game a lot of its core. But, if, as this shows, about half of the game's players came around after that, maybe it wasn't such a big factor after all and I'm just internalizing it as the reason I eventually quit playing (though I did hang on for another three years or so).
So, here's my question to you: If you're heavily into a game that is now F2P, but wasn't originally – a game like LotRO or Rift or Star Wars: The Old Republic or Team Fortress 2 – when did you start? Before the F2P switch or after? If you started before, do you think F2P "ruined" the game? If you started after, was the F2P switch the reason you started, or did you just happen to stumble upon it after it made that change?
---
About the Author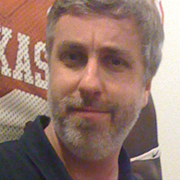 Jason Winter
,
News Editor
Jason Winter is a veteran gaming journalist, he brings a wide range of experience to MMOBomb, including two years with Beckett Media where he served as the editor of the leading gaming magazine Massive Online Gamer. He has also written professionally for several gaming websites.
More Stories by Jason Winter
---
Read Next
With Tyranny of Dragons concluding on the Neverwinter severs soon, the release of the 5th Edition rule set for tabletop D&D players, and the general hype surrounding all of the D&D world right now, we thought this would be a g...
By Michael Byrne - 9 years ago
You May Enjoy
Turns out that when you rush things, they usually don't turn out well...imagine that.
By Michael Byrne - 6 days ago
Black Friday deals, too.
By QuintLyn Bowers - 1 week ago
A return from the grave.
By Troy Blackburn - 1 week ago
Save up to 75% off expansions and other content.
By QuintLyn Bowers - 1 week ago
Seriously, we've know this was coming for a while.
By Michael Byrne - 1 day ago
Nuverse's parent company is winding down its gaming arm.
By Troy Blackburn - 1 day ago